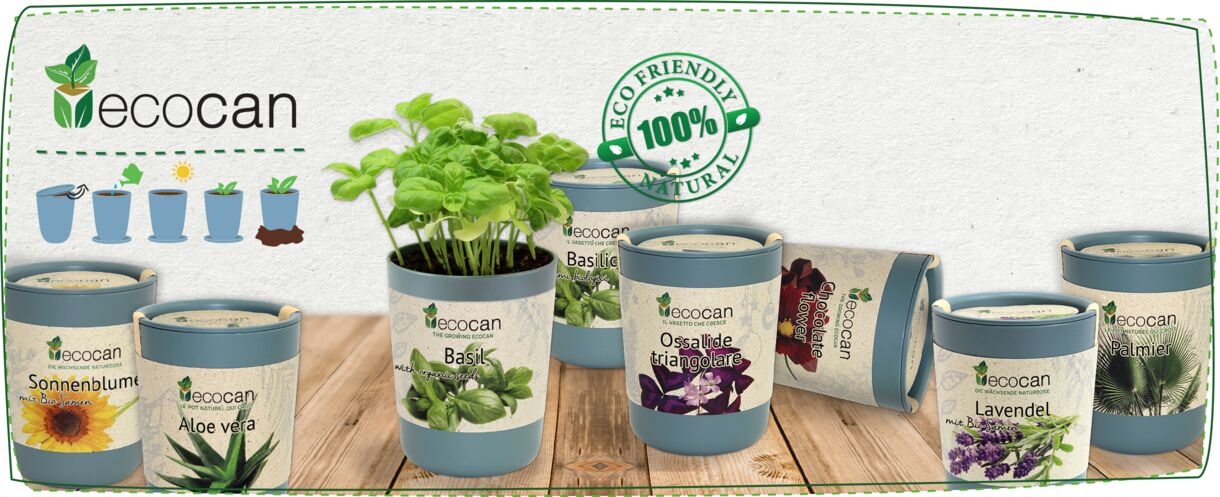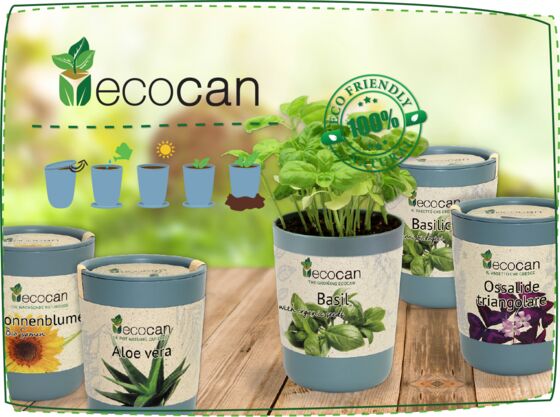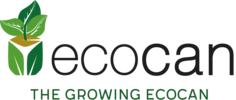 The ecocans are a truly amazing experience for everybody. Even people without a green thumb will enjoy gardening on their window sill. The little plant containers are produced from bamboo fibers and rice husks and filled with our "ready to grow" concept. The seeds are already mixed into the nutritional granulate in the ecocan. Dirty hands are a thing of the past. Open the container, water it and in just a few days, you will see the first little seedlings sprout out of the container. Thanks to our wide selection of different ecocans, we guarantee that the "right green" can be found for every plant lover. Sustainable gardening made fun!
...mehr
This is how you bring your ecocan to life
It is super easy to bring the ecocan to life! Open the container, use the cover as a coaster, water and place in a bright spot. After a few days, you will be able to welcome the first little plants. When the plants have grown too big for the ecocan, carefully remove and place them in a regular flower pot with soil.

...mehr
Flowers
Herbs
Exotics
Xmas
Details for reseller
Packaging
unit dimensions: 9 x 7 cm; ca. 150 g
minimum quantity: 30 ecocans per box
packaging unit: 6 pcs. per plant variety or per design
Material
PLA & bamboo fibers
grass paper
Available languages
German, English, French & Italian
Shelf life & storage
at least 2 years when stored in a dry place
lucky clover & love plant: max. 3 months (flower bulbs!)
Customized ecocan carrying your own design