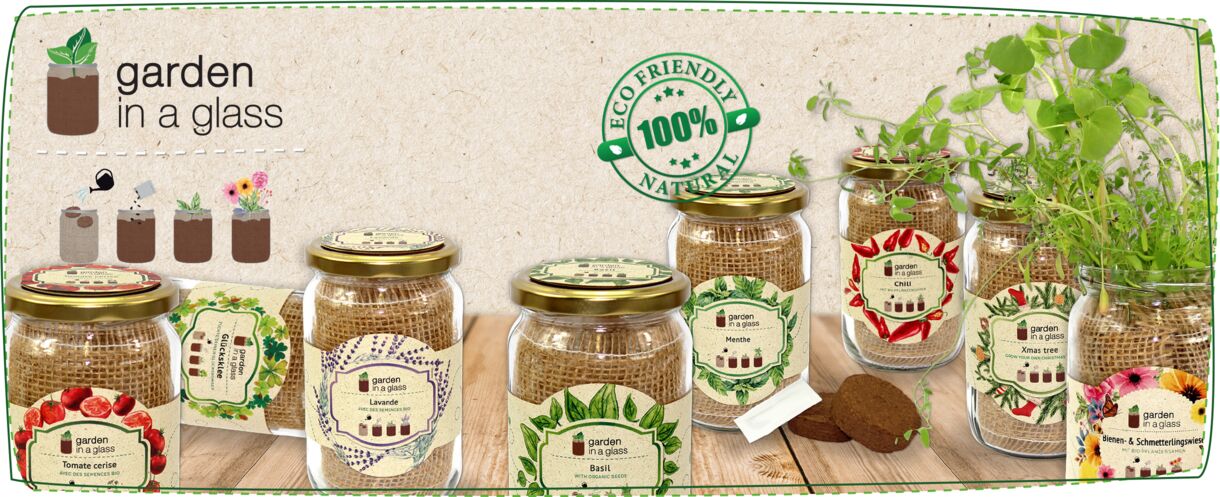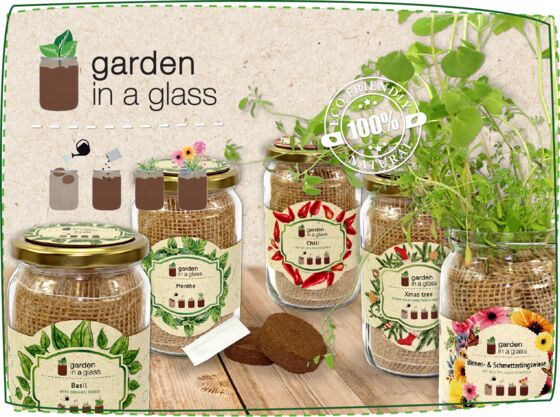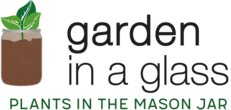 Fresh, home-grown herbs season dishes and refine cocktails and are very easy to grow. However, running into the garden for a basil or mint leaf gradually spoils the joy of the herb garden. With a mini garden in a glass, you can have your herb garden in the kitchen! In no time your favourite herbs are planted in the decorative mason jar and the jars can be placed in the kitchen or on the windowsill.
What goes into the glass depends on your own taste. The cultivation jars contain all the necessary components to bring a mini garden into your own home in no time at all. garden in a glass is also a great, sustainable gift for all amateur cooks and gardeners who value knowing where their ingredients come from.
With the Bee and Butterfly Meadow,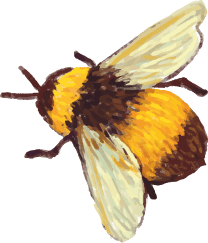 a small source of food is quickly planted for bees and butterflies which are threatened with extinction.
...mehr
This is how you bring your
garden in a glass
to life
Creating your garden in a glass is super easy, because all necessary components (except for water) are already included. Simply open the jar, take out the seed bags, pour water on the coconut fiber tablets and sow out the seeds. After a few days the first seedlings will sprout. Only a few weeks later the first herbs can be harvested, the bee & butterfly meadow & the lucky clover garden will start to bloom or the Christmas tree sprouts - this is how gardening can be!
After a while the bee & butterfly meadow will attract bees, butterflies and many other useful insects. Place the garden in a glass on the window sill or on your balcony – wait and see.

...mehr
Details for reseller
Packaging
unit dimensions: 14 x 8.5 cm; ca. 380 g
minimum quantity: 30 grow kits per box
packaging unit: 6 pcs. per plant variety
Material
Available languages
German, English, French & Italian
Shelf life & storage
at least 2 years when stored in a dry place
lucky clover & love plant: max. 3 months (flower bulbs!)