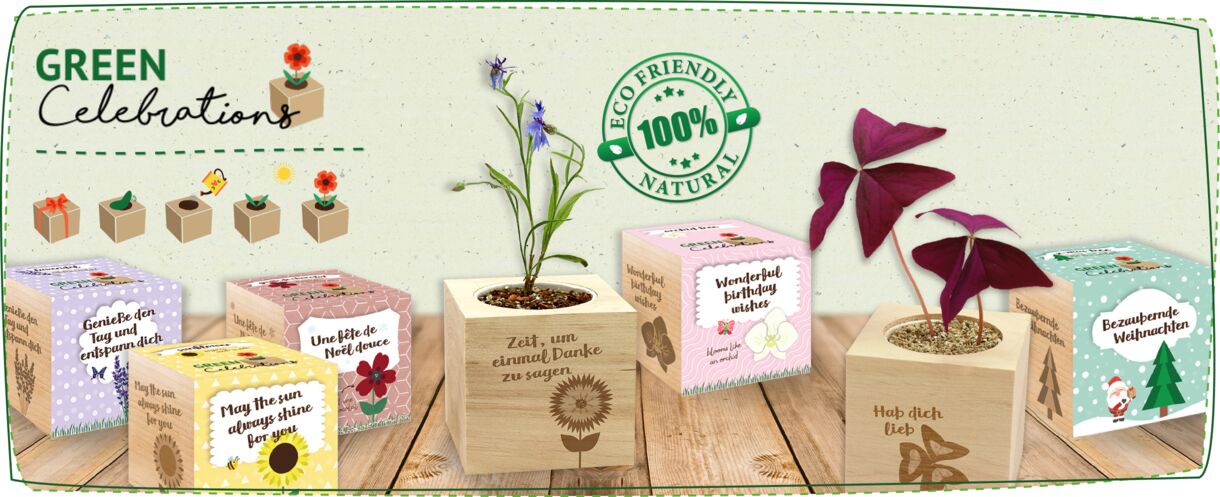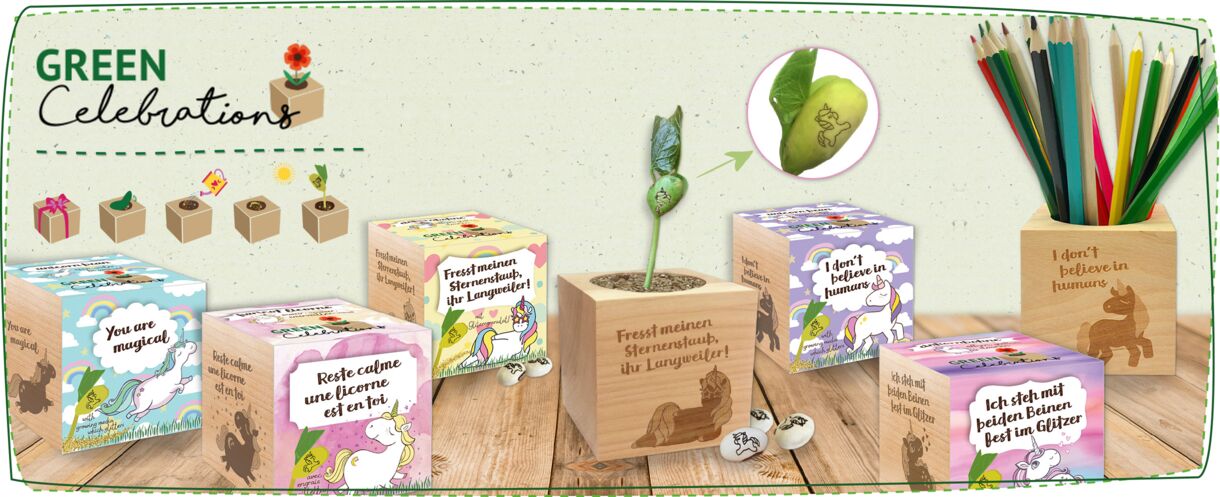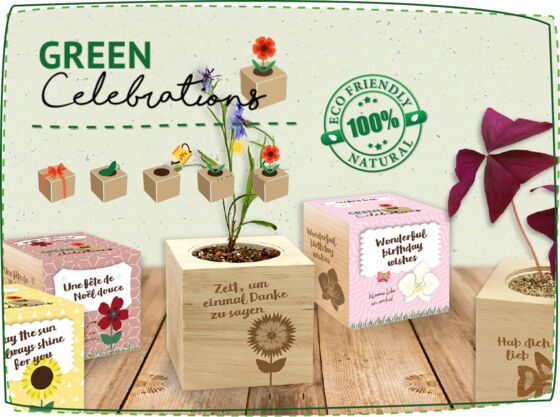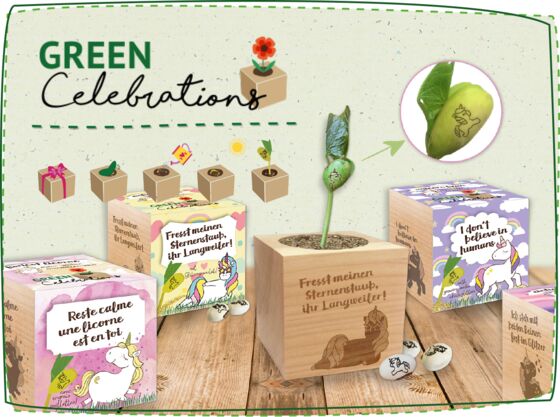 In our Green Celebrations cube, people looking for something out of the ordinary and a very personal gift will certainly find what they are looking for. We offer the right plant cube with a high-quality etching for every occasion – whether it is meant to say "Happy Birthday" or "Good Luck" or just "Thank you". Green Celebrations will not disappoint – boring greeting cards are so last century.

Our special edition "Grow your own unicorn" will lead to much amazement and is guaranteed to put a smile on the face of the recipient. Just a few days after the cube is watered for the first time, a bean will appear and the seed leaf will show a unicorn on both sides. Pure magic – unicorns are real!
...mehr
This is how you bring your Green Celebrations to life
Peel the sealing sticker off the cube, add a bit of water and place in a bright spot. The cube will come to life within a few days and small green seedlings will sprout out of the eco-cultivation kit. With good care, the seedlings will grow into bigger plants and can then be planted along with their biodegradable planting cup in a suitable flowerpot or garden. The biodegradable planting cup will slowly composted and supply the plant with valuable nutrients. The emtpy cube box can then be used as a decorative pen holder, for example!

...mehr
Good wishes
Unicorns
Xmas
Your personal Xmas greetings
Easter
Details for resellers
Packaging
unit dimensions: 7.5 x 7.5 x 7.5 cm; ca. 150 g
minimum quantity: 30 Green Celebrations per box
packaging unit: 6 pcs. per plant variety or per design
Material
alder wood (source: EU)
Bio Top-paper (white)
Available languages
German, English, French & Italian
Shelf life & storage
at least 2 years when stored in a dry place
lucky clover & love plant: max. 3 months (flower bulbs!)
Customized Green Celebrations carrying your own design