customized ecostick
Planting from a wooden handle
The seeds are attached to the wooden plant stick using a special eco-glue. The ecostick can be personalized with a logo or slogan using laser etching for orders starting with a quantity of 30 units.
Likewise, the plant seeds can be freely selected from our range of flowers, herbs, vegetables and even trees.
Moreover, you have the option to create an individual booklet in 4c print. The foldable booklet can be used flexibly as a mailing booster or giveaway and provides sufficient space for your (promotional) message and/or planting instructions.
The plant sticks are available from us in a total of four different special shapes: ecostick (our standard shape), or alternatively ecoheart (heart shape), ecobee (bee shape) and ecoxmas tree (Christmas tree shape).
minimum quantity: 30 units per design or per plant variety

dimensions:

ecostick: 8.5 x 1.8 cm | weight: ca. 3 g
booklet: 9.8 x 9.8 cm (folded)/19.6 x 9.8 cm (open); ca. 5 g (incl. ecostick)

material: wood (source: EU), eco-friendly glue, Bio Top-paper (white)
customizing: laser etching, 4c printing

laser engraving: 1-colour (branding in wood), 1 page only
booklet: 4/4-coloured

shelf-life & storage:

at least 2 years when stored in a dry place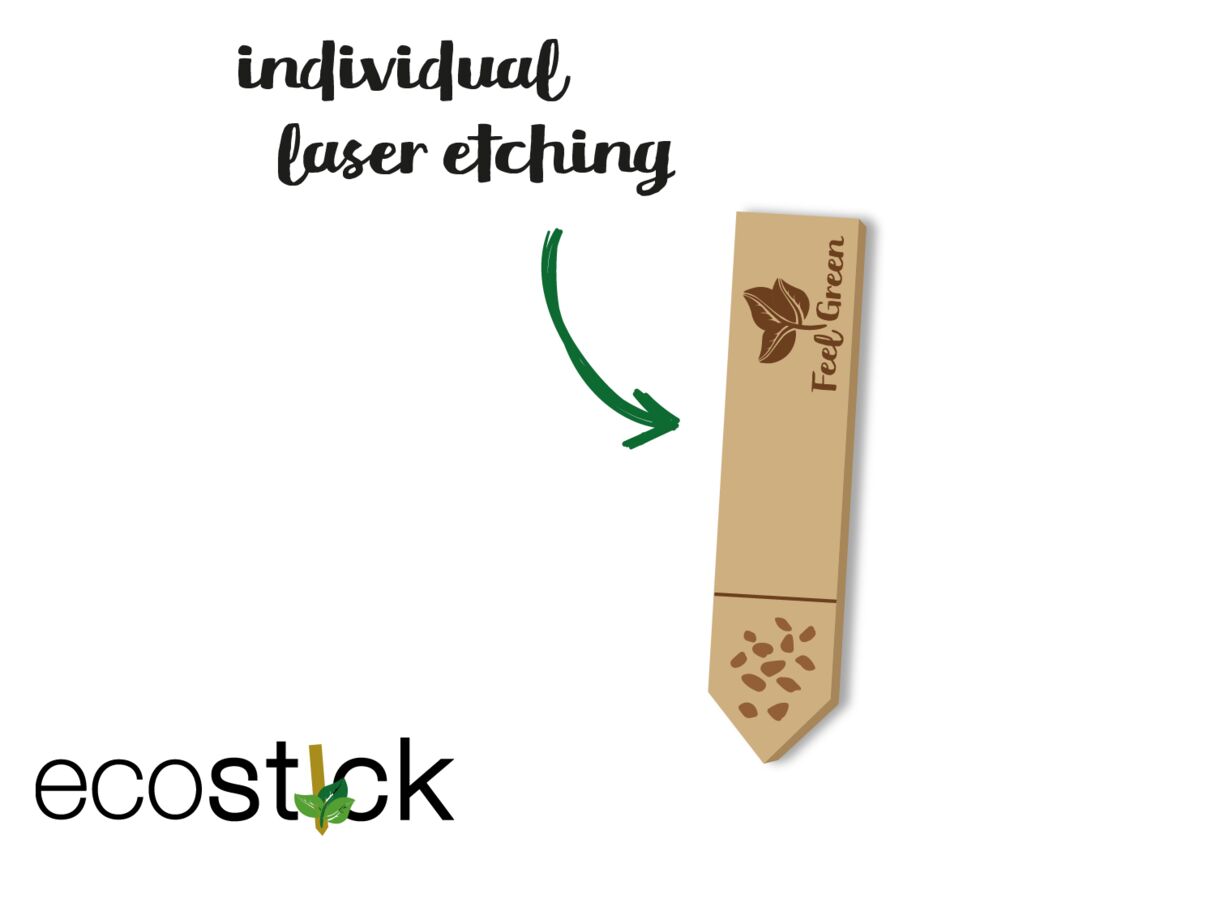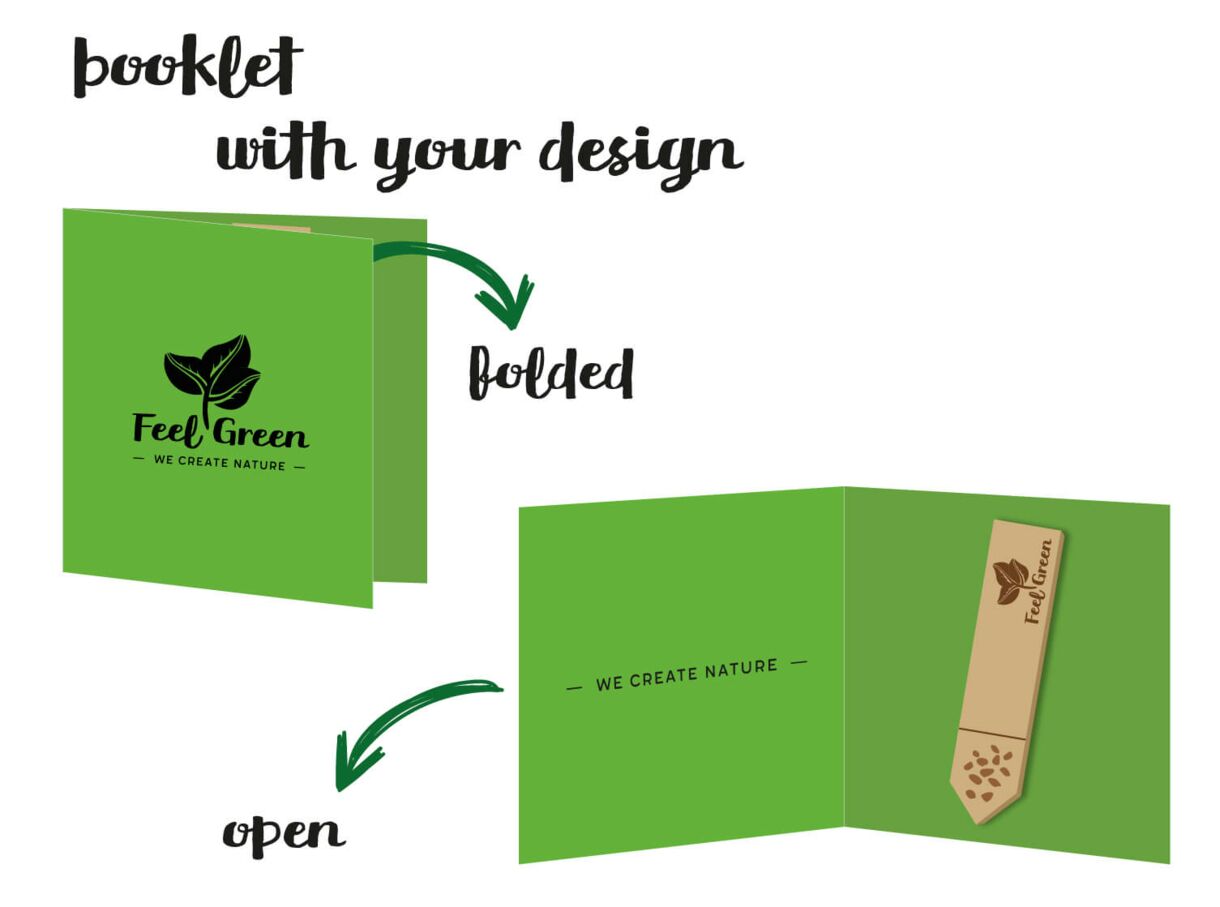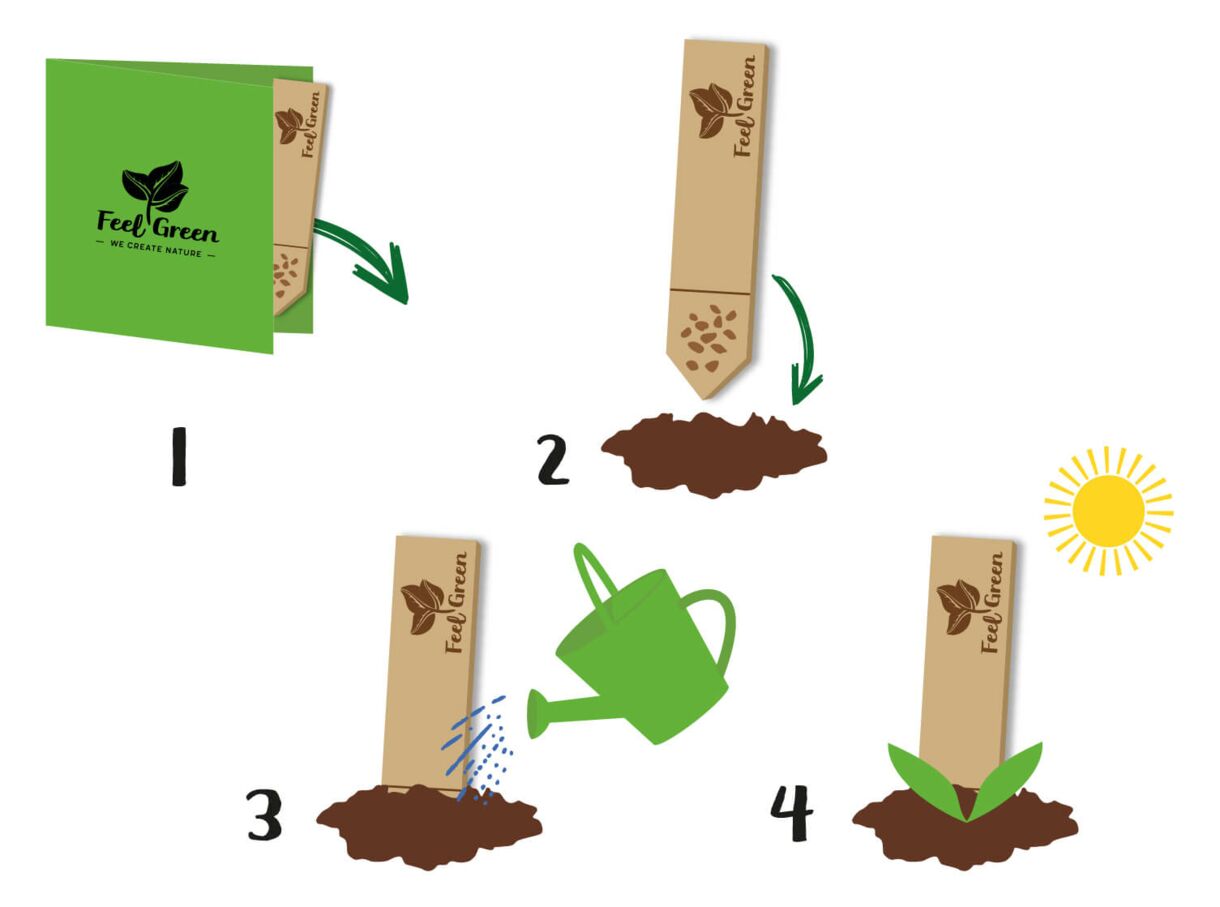 Recommended plant seeds
Flowers
| Bee meadow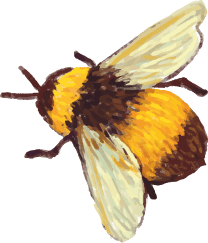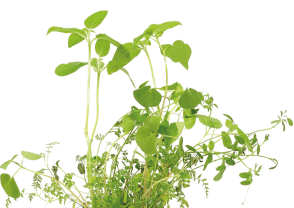 | Cornflower

| Marguerite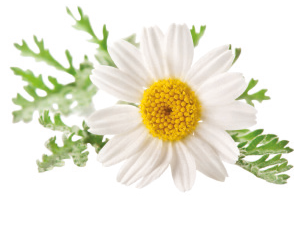 | Chocolate flower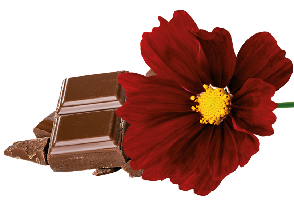 | Sunflower

| Marigold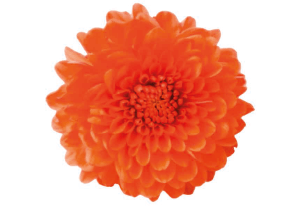 | Violet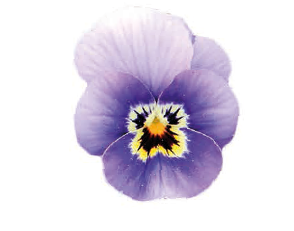 | Forget-me-not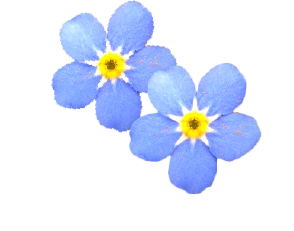 Herbs
| Basil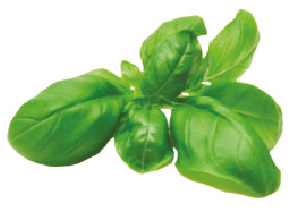 | Chili

| Chili Habanero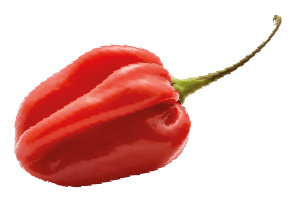 | Cress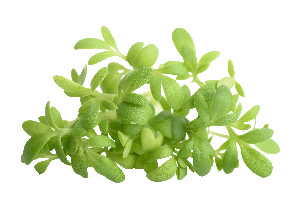 | Lavender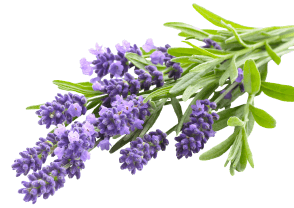 | Oregano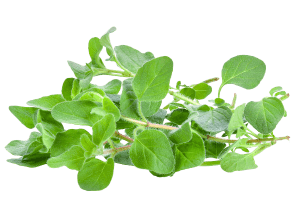 | Thyme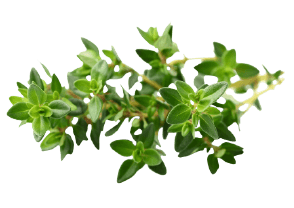 Specials
| Aloe Vera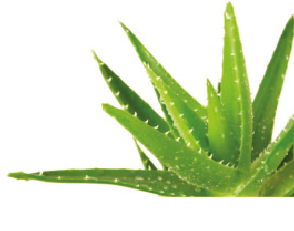 | Spruce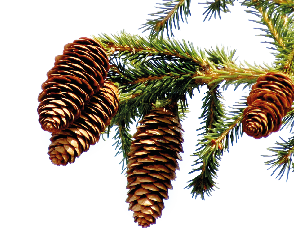 | Mimosa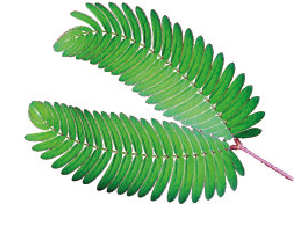 | Christmas tree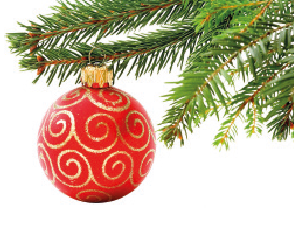 Our available plant stick shapes