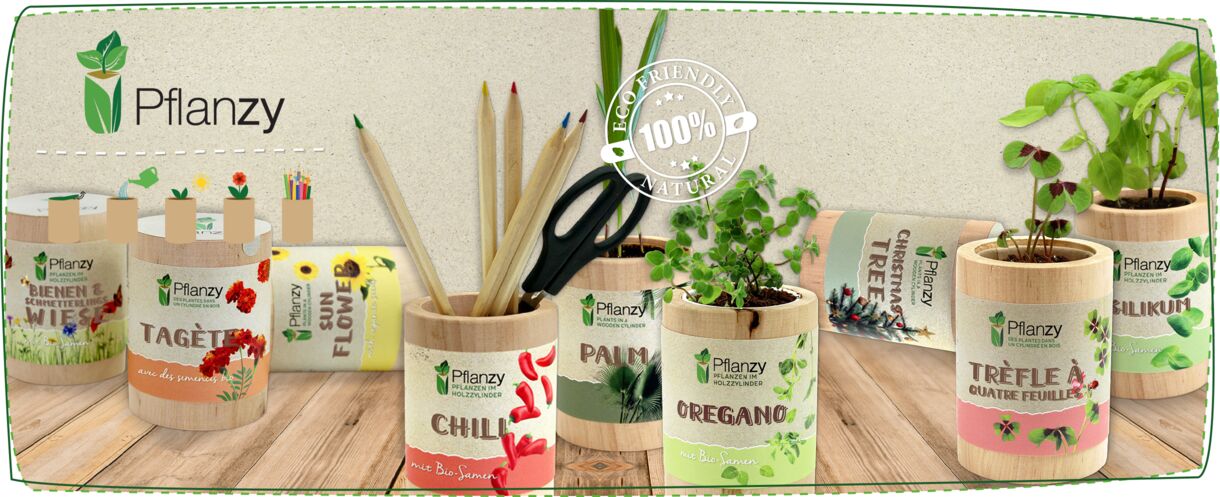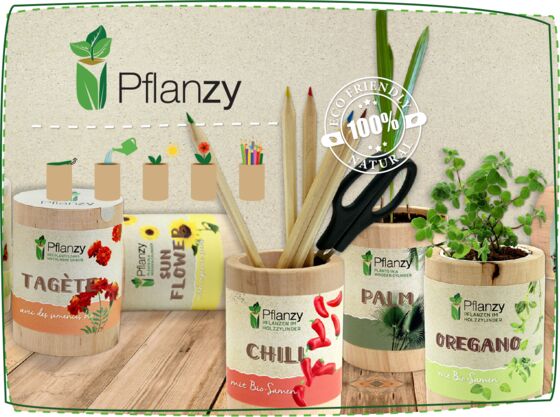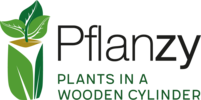 With all of our products we attach great importance to sustainable raw materials and reusable product ideas. This is why our plant wood cylinder is made from high-quality alder wood and filled according to our well-known "Ready to grow" concept. We offer a large selection of plant seeds that are added to our special nutrient granulate mixture. Due to the different wood grains, each of these natural products is unique.
The planting cylinder is equipped with a biodegradable planting cup, which in turn guarantees that the plant can be easily transplanted and the piece of wood can be used without any problems. After a while, the planting cup decomposes and becomes a valuable fertilizer for the growing plant. The specialty of the wooden cylinder is that the plant box itself can be reused as a decorative pen holder. It becomes a sustainable and practical eye-catcher on every worktop.
...mehr
This is how you bring your Pflanzy to life
Carefully peel the sealing sticker off the wooden cylinder, add a bit of water and place in a bright spot. The Pflanzy will come to life within a few days and small green seedlings will sprout out of the plant container. With good care, the seedlings will grow into bigger plants and can then be planted along with the biodegradable planting cup inside in a flower pot or garden. Since the planting cups inside the Pflanzy are produced from 100% bio-degradable materials, they will slowly be composted and supply the plant with valuable nutrients. You can also use your empty wooden cylinder as a pencil holder!

...mehr
Flowers
Herbs
Exotics
Xmas
Details for reseller
Packaging
unit dimensions: 7.5 x 7.5 x 7.5 cm; ca. 150 g
minimum quantity: 30 Pflanzys per box
packaging unit: 6 pcs. per plant variety
Material
alder wood (source: EU)
Bio Top-paper (white)
Available languages
German, English, French & Italian
Shelf life & storage
at least 2 years when stored in a dry place
lucky clover & love plant: max. 3 months (flower bulbs!)
Customized Pflanzy carrying your own design