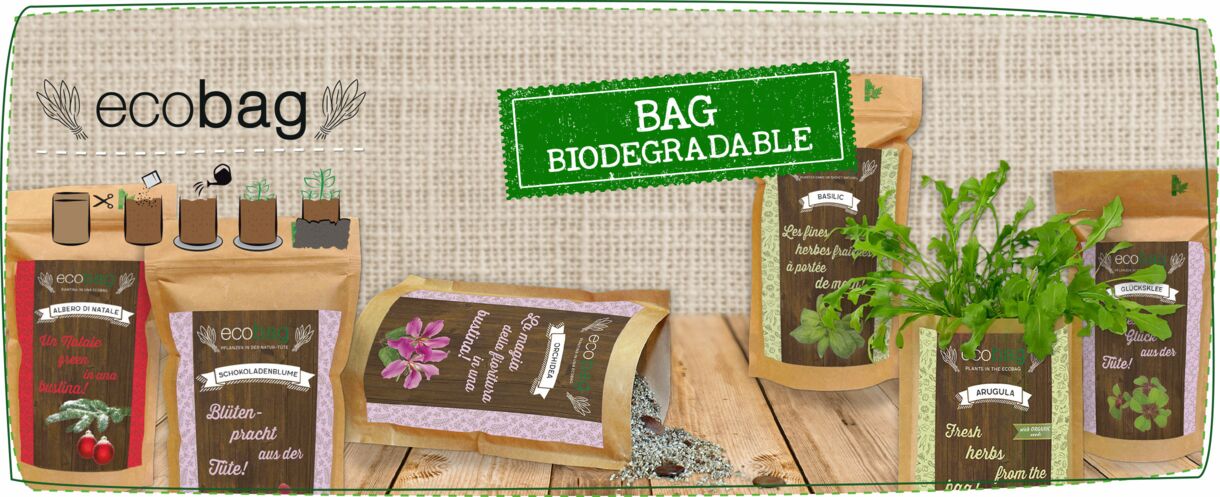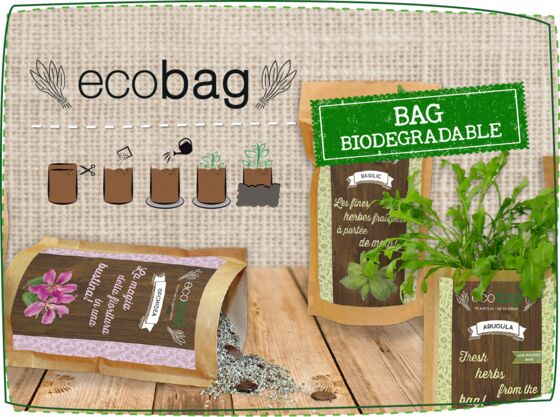 You will love these bags – guaranteed! Especially bags as sustainable, eco-friendly and stylish as our growing ecobags – clearly a must have for the kitchen or living room of any urban gardener. The bags contain all ingredients for you to grow fresh cherry tomatoes or even small carrots on your window sill at home.
The plant grow bags themselves are made from recycled kraft paper and are covered with a so-called PLA coating made from corn starch. This combination makes the ecobags moisture-resistant, on the one hand, and on the other, the eco-friendly structure ensures 100% composability of the bag after it is replanted into a larger pot with soil or into its own raised plant bed.
...mehr
This is how you bring your ecobag to life
Just cut the bag open and distribute the supplied seeds on the granulate. Once you've added water, the ecobag will come to life within a few days and small, green seedlings will sprout. With good care, herbs, flowers and vegetables will grow into larger plants which can be harvested or will start blooming within a few weeks. A few months later, the compostable kraft paper bag can be replanted as-is into a flower pot or to the outside. The bag will be composted and turns into valuable nutrients that continue to support plant growth.

...mehr
Flowers
Herbs & vegetables
Xmas
Details for reseller
Packaging
unit dimensions: 22 x 13 cm; ca. 100 g
minimum quantity: 30 ecobags per box
packaging unit: 6 pcs. per plant variety or per design
Material
coated kraft paper (corn starch layer on the inside)
Available languages
German, English, French & Italian
Shelf life & storage
at least 2 years when stored in a dry place
lucky clover: max. 3 months (flower bulbs!)
Customized ecobag carrying your own design