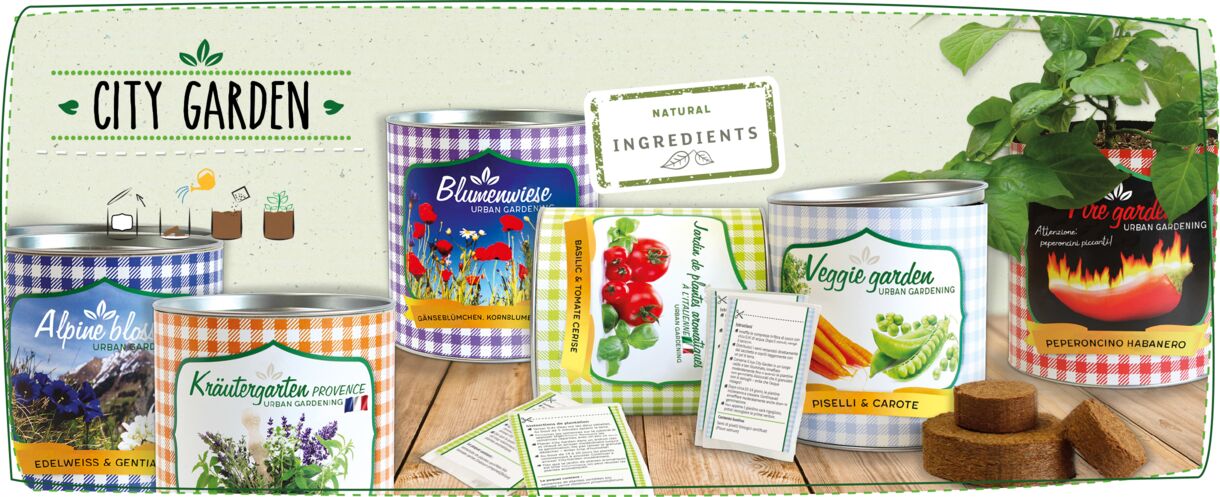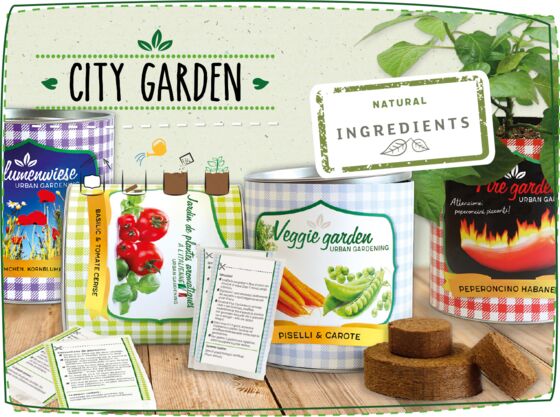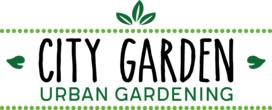 Even if the City Garden is packed in a can, it has nothing to do with instant food – it is actually the absolute opposite to fast food. The grow kits in a retro design offer a simple opportunity to plant fresh herbs and vegetables at home on the window sill and harvest them soon after. Urban gardening has never been easier as with our City Garden grow kits. Open, follow the planting tips and just a few weeks later, you can enjoy your first harvest or admire the colorful flowers in the container. Thanks to the large volume, the plants can grow in the container for up to 12 months before they need to be transplanted to a bigger flower pot.
The exact instructions for planting, which are provided on the seed package, should enable even people with a less than green thumb to become successful gardeners. Similarly, the City Garden is a great gift for all hobby cooks who want to be sure where their ingredients come from.
...mehr
This is how you bring your City Garden to life
Creating your very own City Garden is super easy! Open the container, take the desiccated soil tablets and pour water over them, then sow out the provided seeds. Place your planted City Garden in a bright place and water moderately. After just a few days, small green seedlings will start to sprout. You will be able to harvest the first herbs and vegetables after just a few weeks and use them for cooking. It may take a little longer until you will see the first blooms in your flower meadow, but as soon as the first small flowers will appear, the long waiting time is forgotten!
That's how easy gardening can be!

...mehr
Details for reseller
Packaging
unit dimensions: 11 x 11,5 cm; ca. 150 g
minimum quantity: 30 City Garden per box
packaging unit: 6 pcs. per design
Material
box with plant pot insert
Bio Top-paper (white)
Available languages
German, English, French & Italian
Shelf life & storage
at least 2 years when stored in a dry place
Customized City Garden carrying your own design