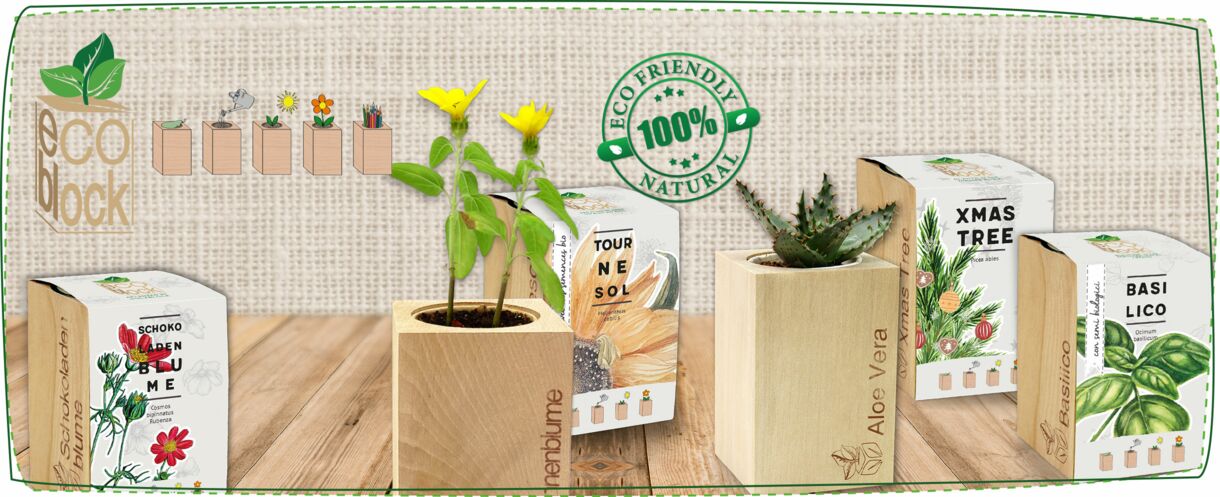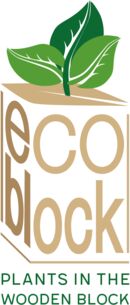 Aim high with our ecoblock! The ecoblock is a modern and, above all, sustainable gift item that is easy to grow yourself. In the decorative hollow blocks, the seeds quickly turn into flowers, herbs, Christmas trees and even aloe vera.
Each wooden block is made of high-quality alder wood, stamped on the side with the respective plant variety and filled with a compostable seed pot. The cultivation pot is filled with special nutrient granules and plant seeds, then sealed with a germ-protected sticker. Indoors, the ecoblock can be grown all year round. If the home-grown plant finally gets too big, the ecoblock can be placed completely in a larger flower pot or outdoors. Over time, the ecoblock slowly decomposes and thus supplies the home-grown plant with valuable nutrients.
An equally sustainable alternative is to only move the plant with its compostable seed pot. This means that the decorative wooden block can even be reused – as a practical pen holder for example!
...mehr
This is how the ecoblock comes to life
Carefully remove the sealing sticker from the block of wood, add some water and place in a bright, sunny spot. After a few days, the organic growing kit will come to life and small green plants will begin to sprout. With good care, the seedlings will grow into larger plants and as soon as they have grown large enough, they can be transplanted into a flower pot or outdoors together with the wooden block. The block of wood slowly decomposes and becomes valuable fertilizer for the plant.
Alternatively, just the plant can be moved with the compostable growing pot and the ecoblock itself can be used as a pen holder, for example!

...mehr
Flowers
Herbs
Specials
Xmas
Details for reseller
Packaging
unit dimensions: 6.3 x 6.3 x 9.5 cm; ca. 155 g
minimum quantity: 30 ecoblocks per box
packaging unit: 6 pcs. per plant variety
Material
alder wood (source: EU)
Bio Top-paper (white)
Available languages
German, English, French & Italian
Shelf life & storage
at least 2 years when stored in a dry place
lucky clover & love plant: max. 3 months (flower bulbs!)
Customized ecoblock carrying your own design