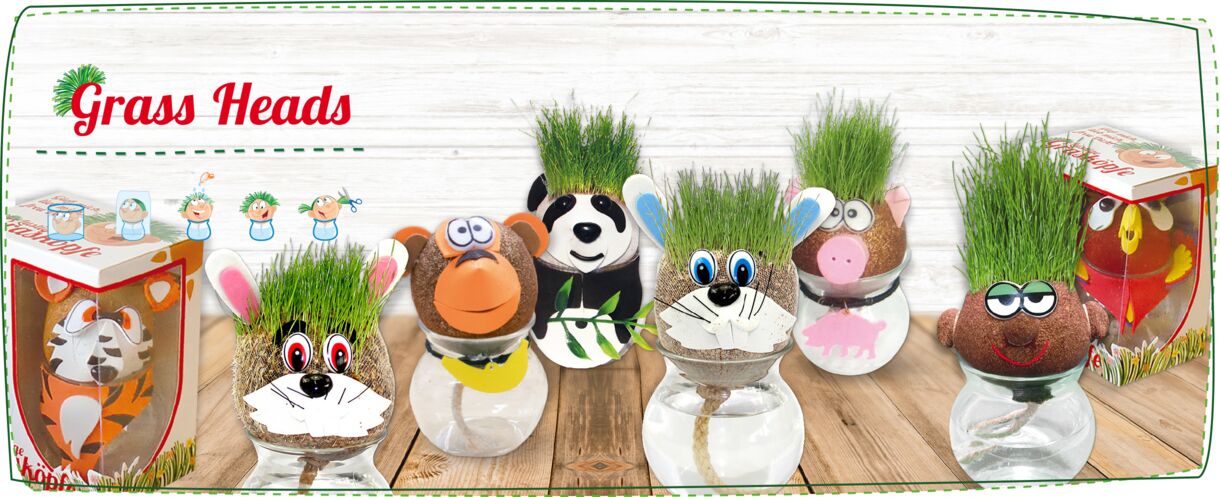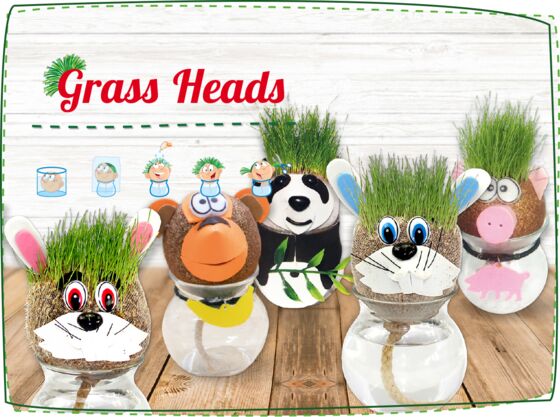 The grass heads consist of a cutely designed head filled with coconut fiber granulate and grass seeds. As soon as the little animal head is moistened with water, the first "grass hair" will sprout just a few days later.
The grass head is the ideal gift for kids and adults. To watch the cute little animals grow and then give them their own hairstyle is great fun. Our fun grass heads are very popular with any age group – not just kids. And when the first "green hair" sprouts on one of the heads, every nature lover cannot help but smile. Regardless of whether you decide on a cat or a panda or a snowman, our grass heads are an amazing gift or toy and a wonderful decoration idea. Go for it – indulge your inner 5-year old!
...mehr
This is how you bring your Grass Head to life
Soak the little head in water and fill the little vase with water. If you subsequently place the head on the vase with the wick touching the water, the Grass Head will be able to "drink" as needed. Just a few days later, you will see the first grass hair sprout out of the head. After 2-3 weeks, the Grass Head will need its first haircut. Take a pair of scissors and give the Grass Head a stylish haircut and create a whole new look for it.

...mehr
Details for reseller
Packaging
packaging dimensions: 10 x 7.5 x 14 cm; 0.10 kg
minimum quantity & packaging unit: 30 grass heads per box (6 pcs. per design)
Material
coconut fiber granulate and grass seeds
Available languages
packaging available in German only
provided manual also available in English, French or Italian
Shelf-life
shelf life of at least 2 years when stored in a dry place